Round the Island 2015
27 June, 2015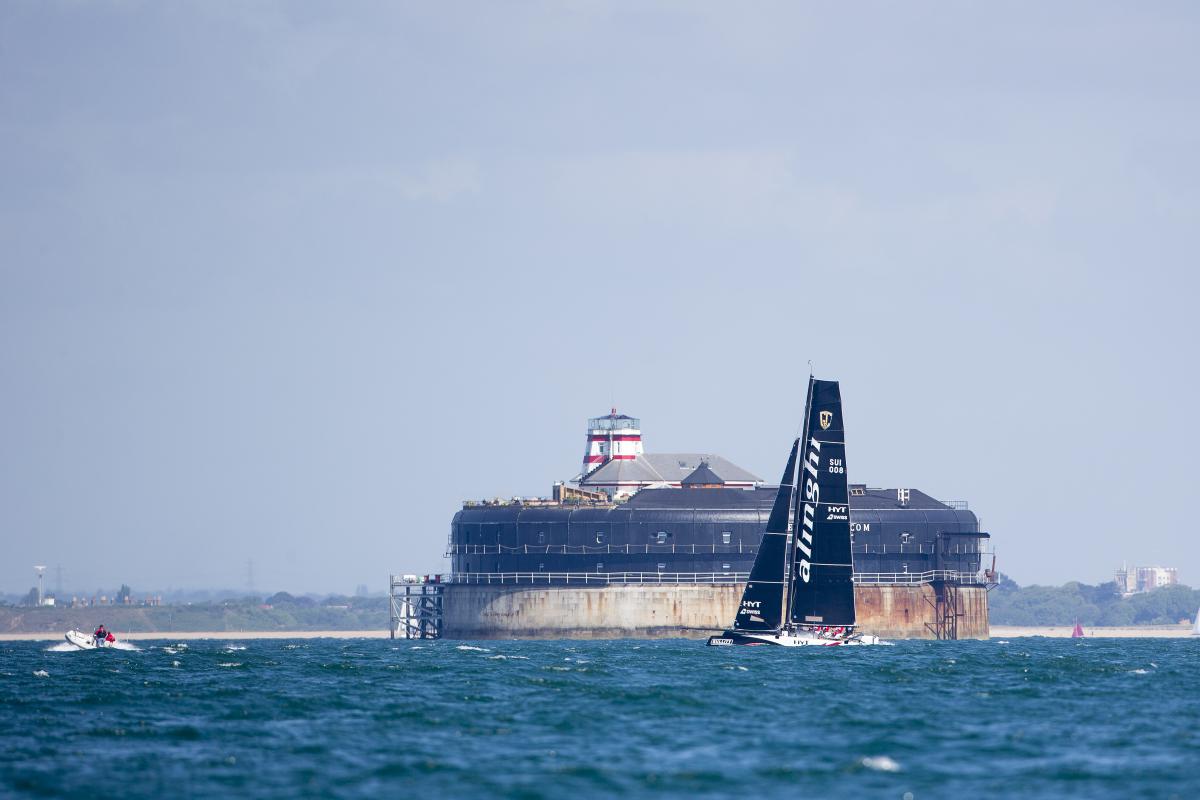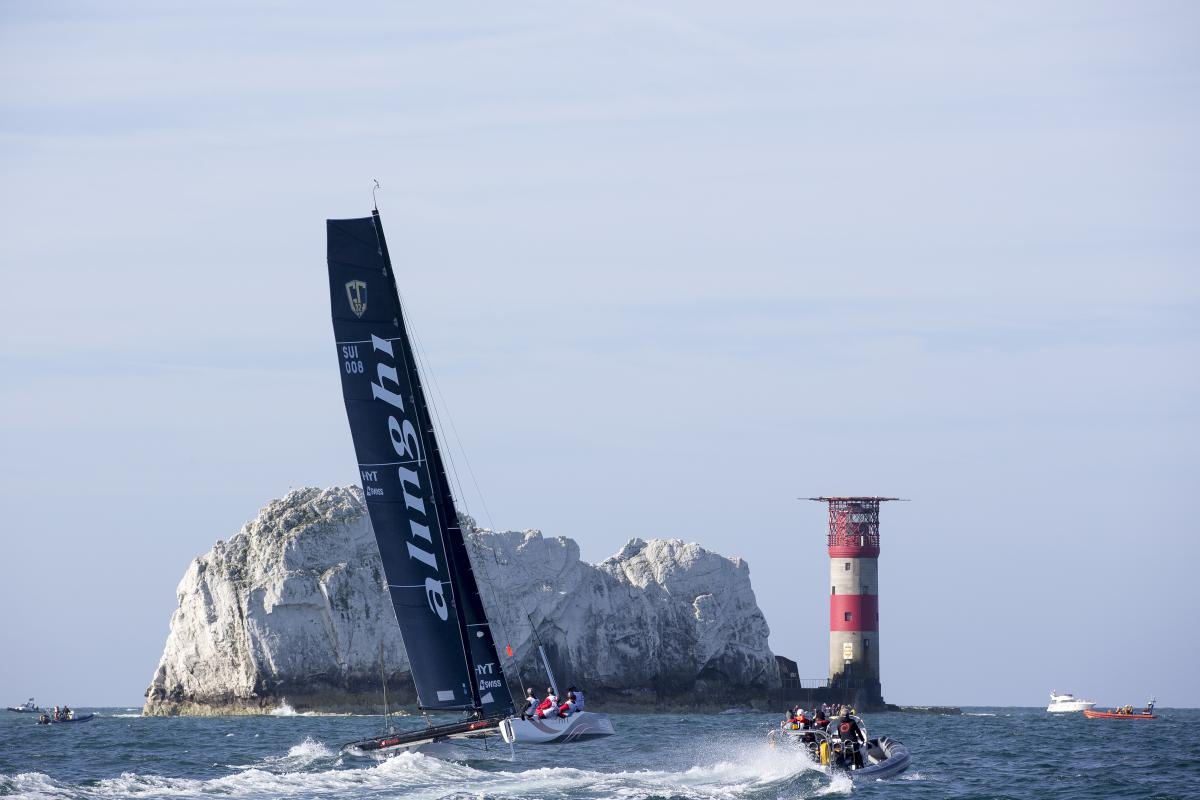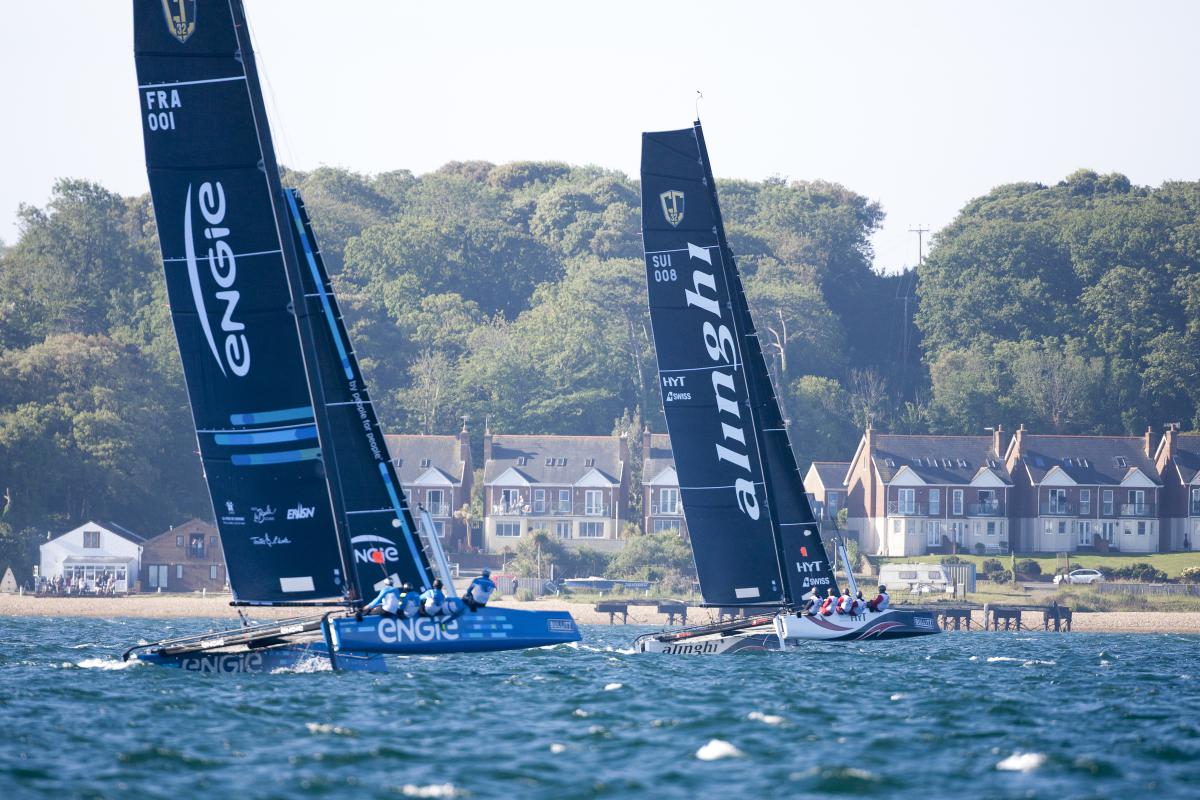 Over 1,500 boats undertook this classic race around the Isle of Wight. Alinghi finished second.
Last year's race was the slowest on record. This edition was much quicker. Conditions were good, with blue skies and wind – 12 to 15 knots from the west / south-west. The GC32s set off in the second start at 7:10AM GMT, running down to the southernmost tip of the Isle of Wight as they looked to catch-up and peg back the 100ft monohull Leopard and the MOD 70 trimaran Concise 10.
By the time that the competitors had reached St Catherine's, the gap on earlier starters (and bigger boats) was close. Closed so much, in fact, that Alinghi had edged into the lead of the GC32s.
However, the team's main rival – Sultanate of Oman – had managed to sail lower and maintained their advantage as both teams raced back into the Solent, it was neck and neck.
As Alinghi skipper Ernesto Bertarelli said: "We were in front a couple of miles from the line. We played the shift and came back – it was match racing! I wish we had tacked to control – we believed in the left, but the right paid off."
This allowed Sultanate of Oman home first; Alinghi less than a minute astern.  "We weren't more than a minute away from them for the whole race," observed Paul Campbell-James. "I hope the America's Cup is as exciting as this!"
Despite narrowly missing the victory, Ernesto Bertarelli thoroughly enjoyed his third lap of the Isle of Wight. "It is a great course. I still think we should have gone between the Needles!" 
Finish times (elapsed time)
Sultanate of Oman 11:00:31 (03:50:31)
Alinghi 11:01:27 (03:51:27)
Team ENGIE 11:03:47 (03:53:47)
Team ARGO 11:06:06 (03:56:06)
Pictures credit: Sander van der Borch/Bullitt GC32 Racing Tour