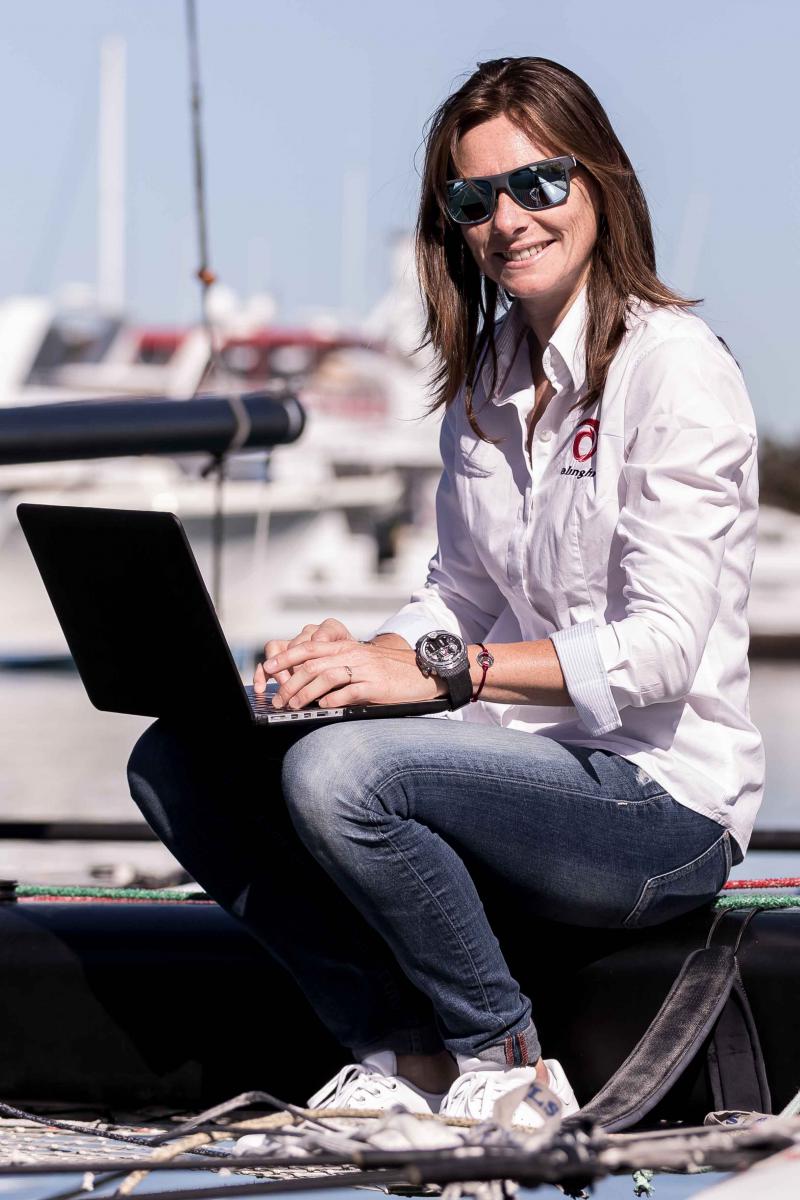 CORALINE JONET
Alinghi Red Bull Racing - Youth & Women's teams project manager
Born:

20 February 1982

Nationality:

French
Coraline Jonet joined the Alinghi sailing part in 2008, but has been part of the team for a little longer. At the 32nd and 33rd America's Cups in Valencia, Coraline worked at the Alinghi Academy, which organised, among other things, team-building activities for sponsors, as well as a programme for fans to follow the team's training sessions and regattas, all the better to allow Alinghi to share its passion for sailing.
Before joining the 'fresh water' team on Lake Geneva to race from 2008 to 2019 on the D35, she made her competitive debut in Optimist in Marseille and in Reunion Island. She won a 420 World Championship in 2002 and sailed in Olympic preparation in Yngling from 2003 to 2004. Since she started racing with Alinghi, Coraline has joined her teammates in winning the D35 Championship seven times and the Bol d'Or in 2011 and 2017.
Since the end of 2016, Coraline has also been in charge of team communications and for partner relations. This role came after she had been involved in the organisation of major nautical events in Marseille from 2010 to 2016.
In 2022, she joined the ranks of the new team, Alinghi Red Bull Racing, for his third America's Cup campaign as part of the 37th edition (Barcelona, ​​autumn 2024).