Alinghi 3rd in Cowes
27 June, 2015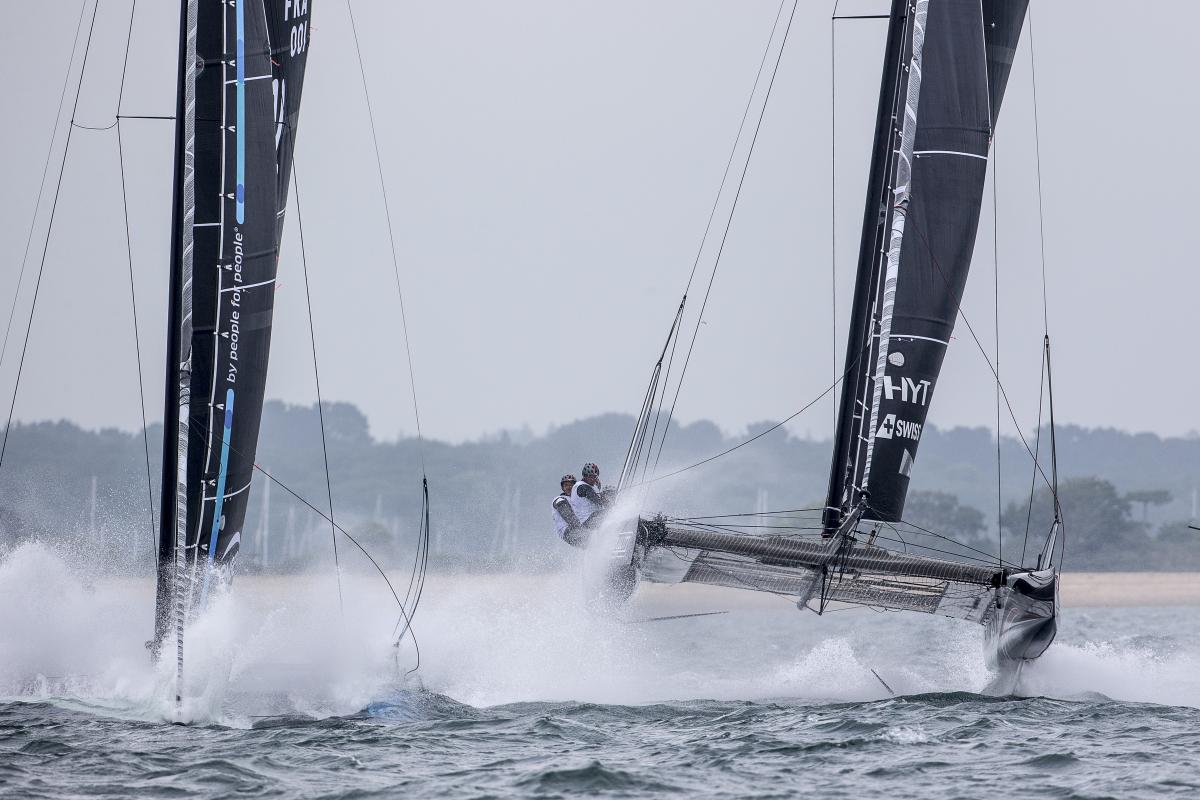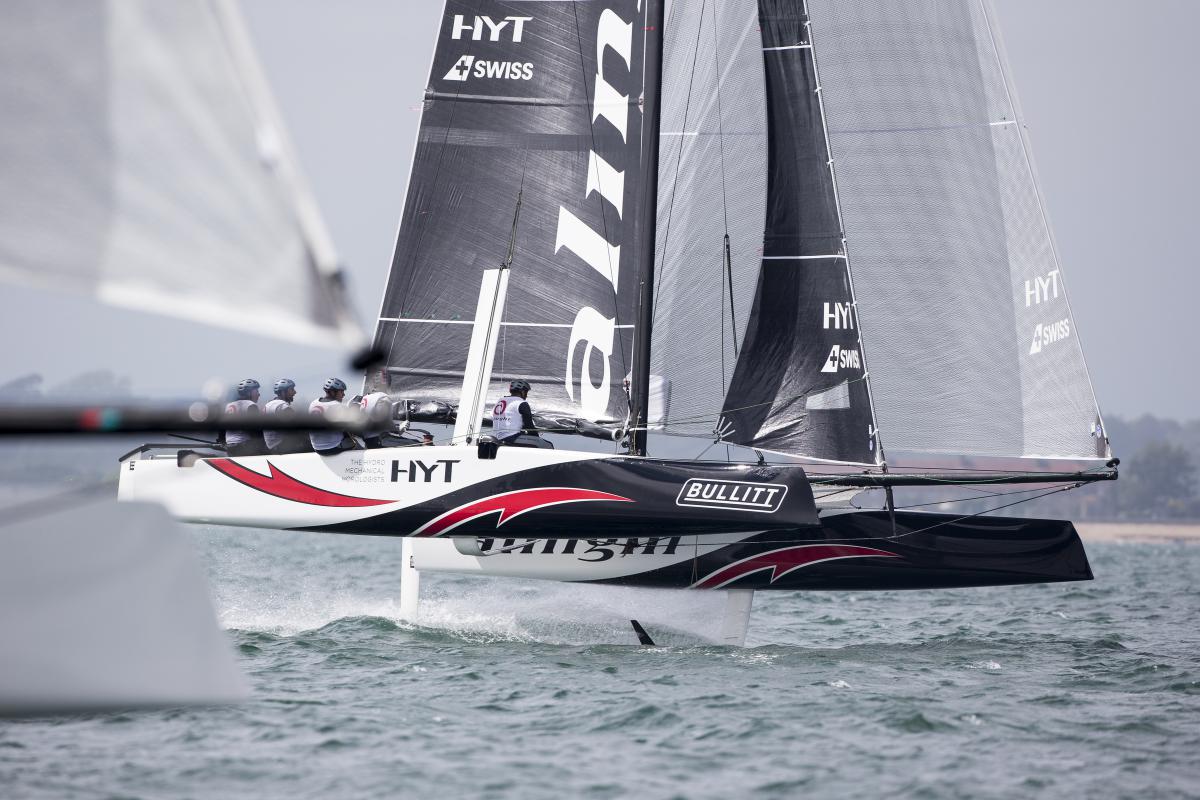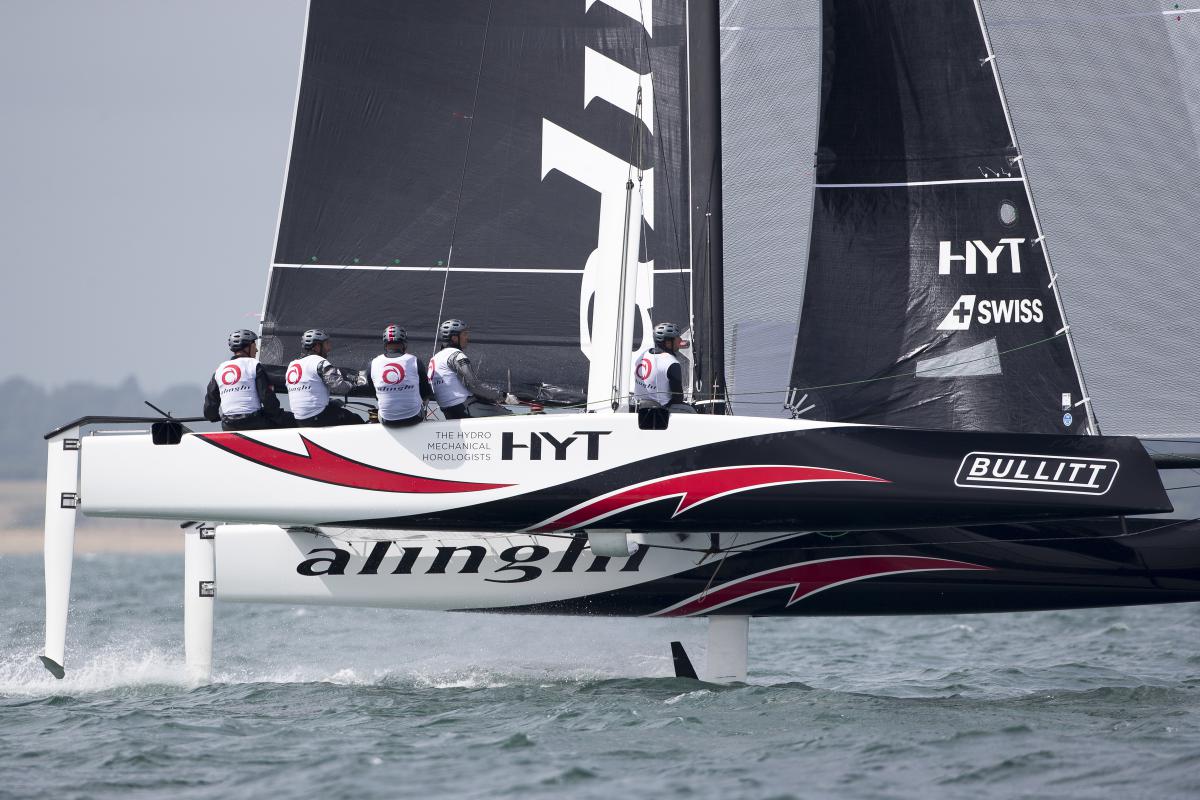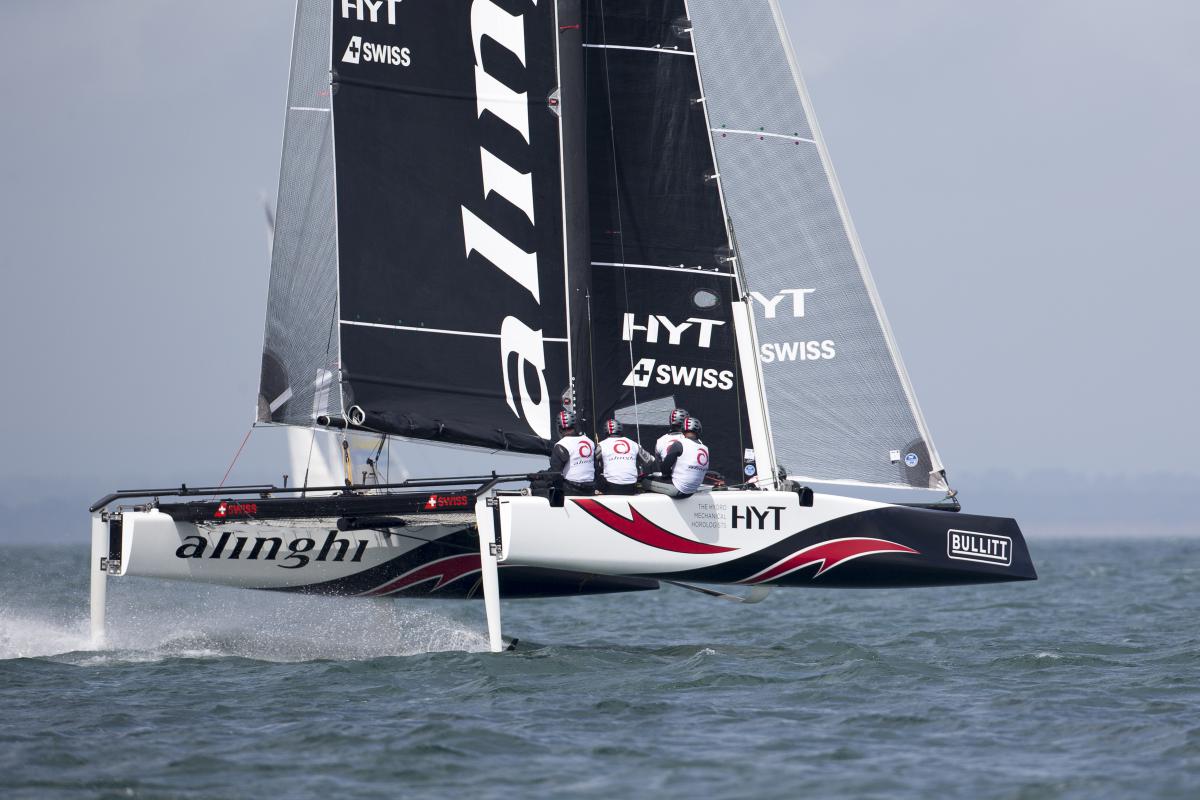 The third and final day of racing saw Alinghi move up to take third place on the podium in this, the second round of GC32 Bullitt tour.
The team had a lot of fun in the Solent and learned much about their flying machine.
Speaking after the racing had finished, Alinghi's tactician Nicolas Charbonnier said:
"These three days have been awesome! Today we had beautiful conditions, allowing us to get up on the foils. We laughed a lot, we had fun and, over the course of these 17 races, we have continued our relationship with this boat.
"The first day went brilliantly, but we were constrained a little bit on the second by the light winds. We are going to work together to find the solution to dealing with such conditions and we'll find the answer. Today was hard – physical, tough, wet. But that meant the action was fierce. We loved it!
"Having sailed this event, for me, we're entering a new type – a new dimension – of racing. The GC32 handles like a dinghy and then you have to add the factor of its flight. I've ever experienced this before and I am very happy to sail these boats. Welcome to the world of modern sailing!"
The team will now head for a good meal before the Round The Island Race, starting tomorrow at 7.10GMT. We'll be going for record!
Pictures credit: Sander van der Borch/Bullitt GC32 Racing Tour