Alinghi 2nd in the Bol d'Or 2015
14 June, 2015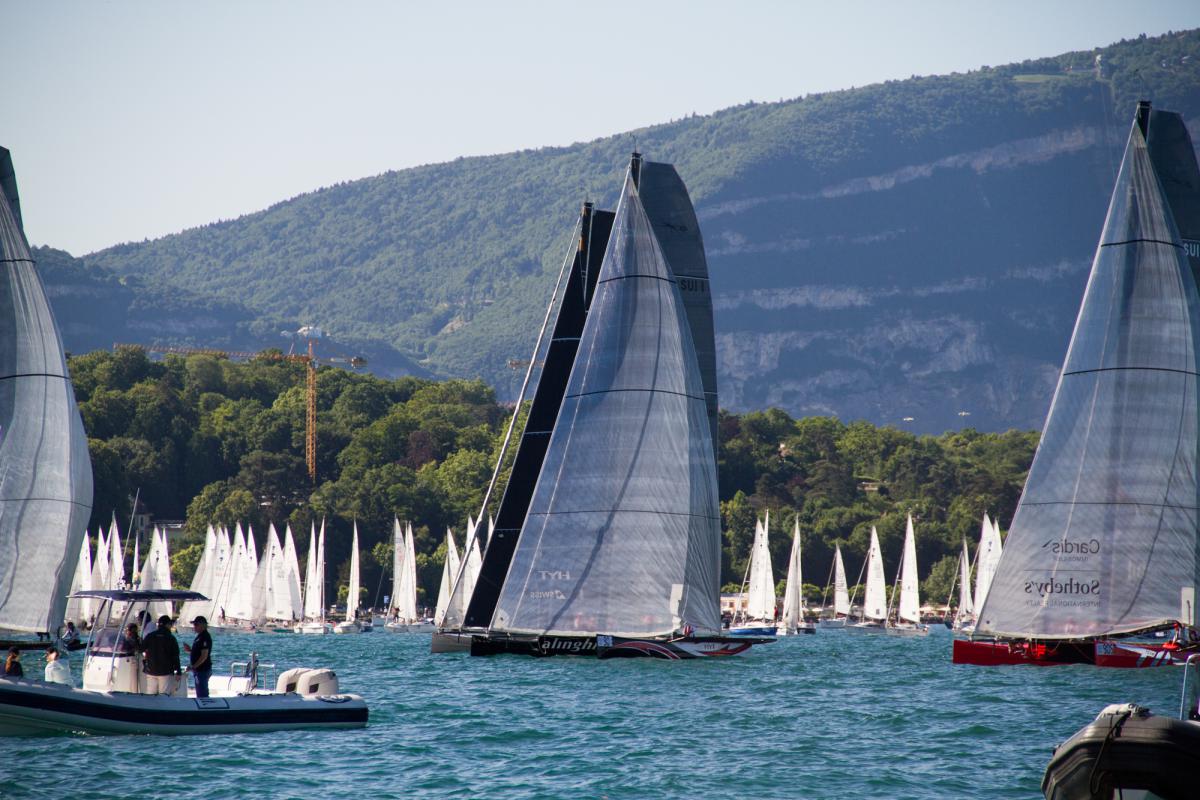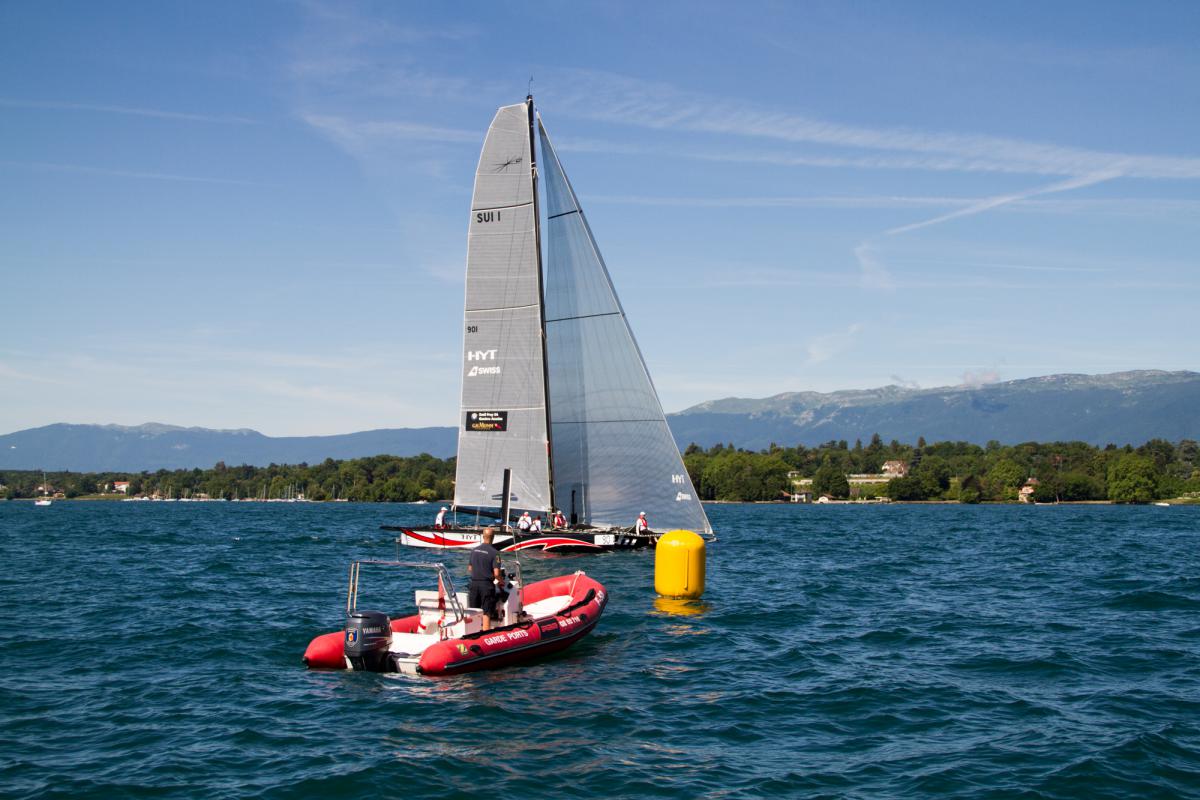 With Alinghi chasing their seventh victory in this classic race, the 77th edition of the Bol d'Or began in winds that – generously – could be described as light and finished, some 12 hours later, in near-storm conditions. The way that the weather fluctuated mirrored the racing itself, which was full of drama and suspense.
It was Team Tilt who crossed the finish line on Lake Geneva in first place, with Alinghi a matter of mere metres and seconds behind them – ultimately unable to reel them back in, but having done an amazing job to be in with a shout at all, doggedly pegging back rival after rival to clamber up the leaderboard and claim second spot on the podium. And it was very close! Ladycat, powered by Spindrift racing, finished in third place and at one stage – indeed for the first half of the race – looked like they might claim victory, having led the fleet almost all the way up to Le Bouveret.
All of the teams deserve a huge amount of credit for having done battle with testing and highly variable conditions. The light wind that had characterised the first half of the race gave way tono wind once Alinghi passed the half-way mark in Le Bouveret. That presented one type of challenge, but another entirely was to greet the team when, between Evian and Yvoire, thunderstorms hit, with huge gusts of wind testing the team's sail handling to the max. 
That Alinghi did get so close to victory is perhaps even more impressive given that their bowman – Yves Detrey – had to miss the race at the last minute, as he was confined to his bed by a nasty virus. Andrew Graham stepped up to replace Yves and did a fantastic job to help see Alinghi home. The rest of the crew were: Ernesto Bertarelli (Helm), Pierre-Yves Jorand (Mainsail), Nicolas Charbonnier (Tactician), Coraline Jonet (Trim) and Nils Frei (Trim).
Many congratulations to Team Tilt on their impressive victory and to the entire fleet for such an enthralling race! Next year we will go again as we seek that seventh title...