Alinghi on storming form in Kiel
31 July, 2015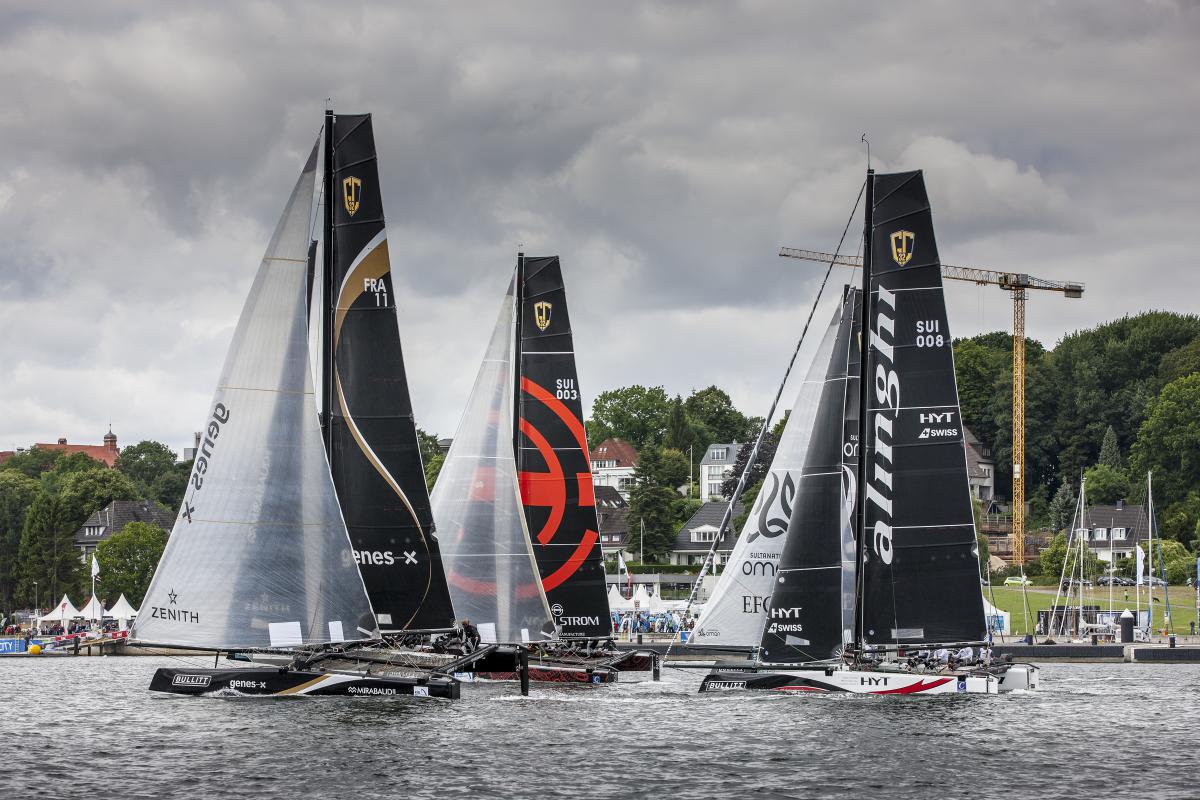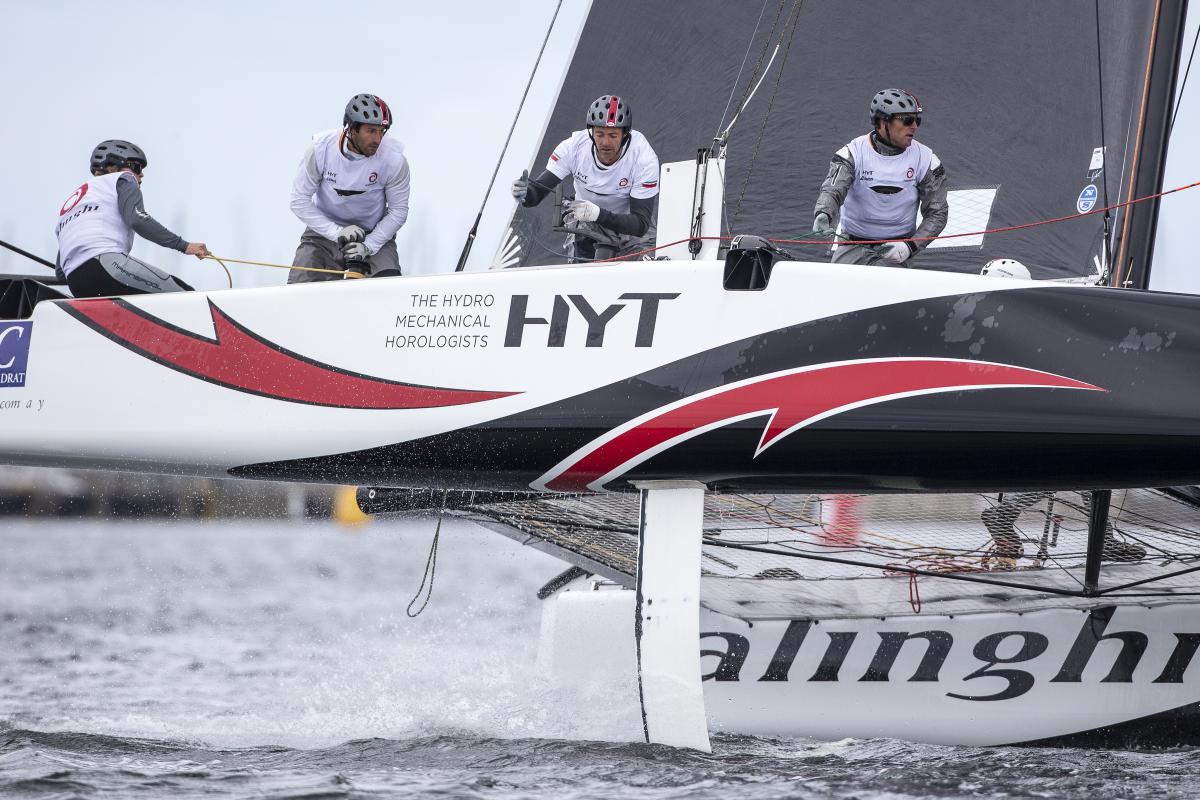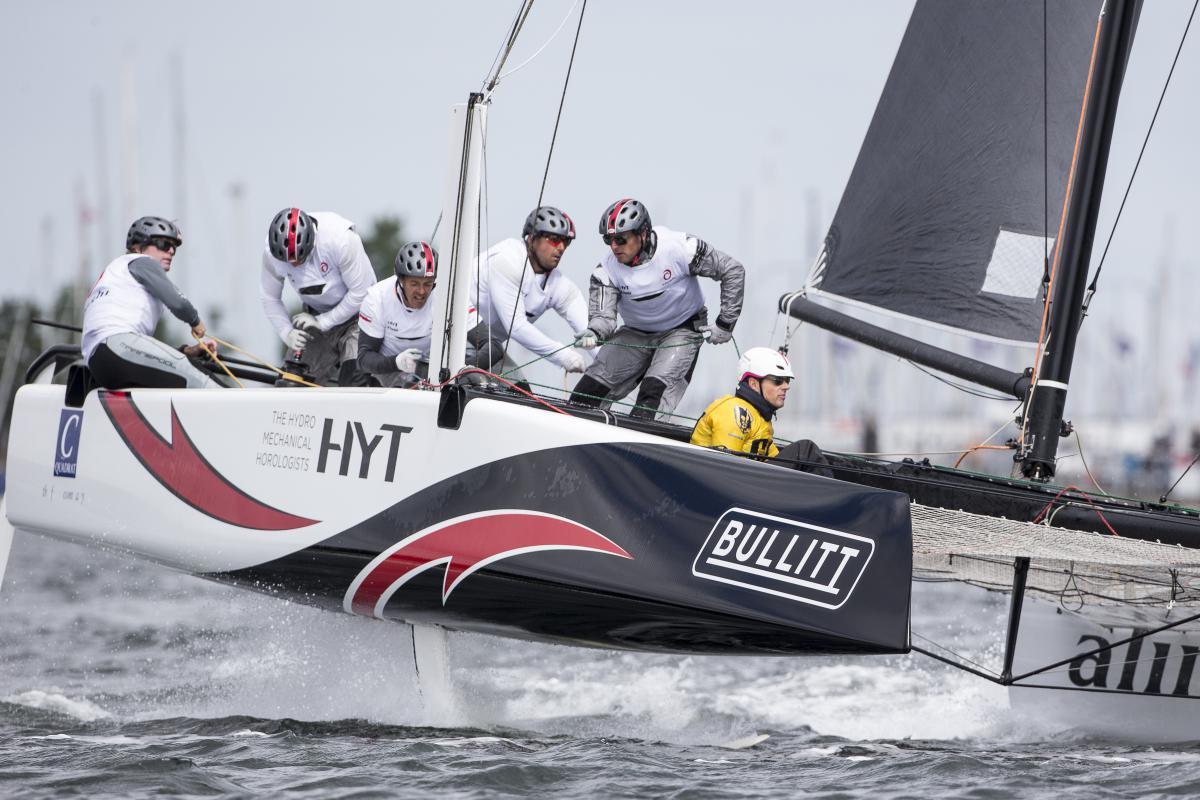 Was it their experience in the Extreme Sailing Series that provided the edge? Or was it just Alinghi's day…? Either way, it's hard to recall another occasion in recent memory when the team have performed as they did today in Kiel, dominating virtually from start to finish.
After yesterday's sailing had to be cancelled because of the adverse weather conditions, eight races were run on the imposing and tight Kieler Fjord. Somewhat incredibly, Alinghi won six of them, and even took a second and third place in the other two. This awesome performance has left Alinghi way out at the top of the leaderboard, but the team know that, with two days sailing to go, there is a long way to go. With that in mind, they are taking nothing for granted.
Alinghi's performance could be put down to a number of factors: the team working as one, expert reading of the gusts and lulls inside the Fjord, even a bit of luck. But if there was to be one defining element then perhaps it was how Alinghi – tactically – deployed and then got up on the foils. Waiting always and only for the opportune moment as they saw it, this sometimes saw Alinghi the last to deploy, but patience told.
Roll on tomorrow!
Pictures credit: Sander van der Borch/Bullitt GC32 Racing Tour