Cowes Cup Day 2
25 June, 2015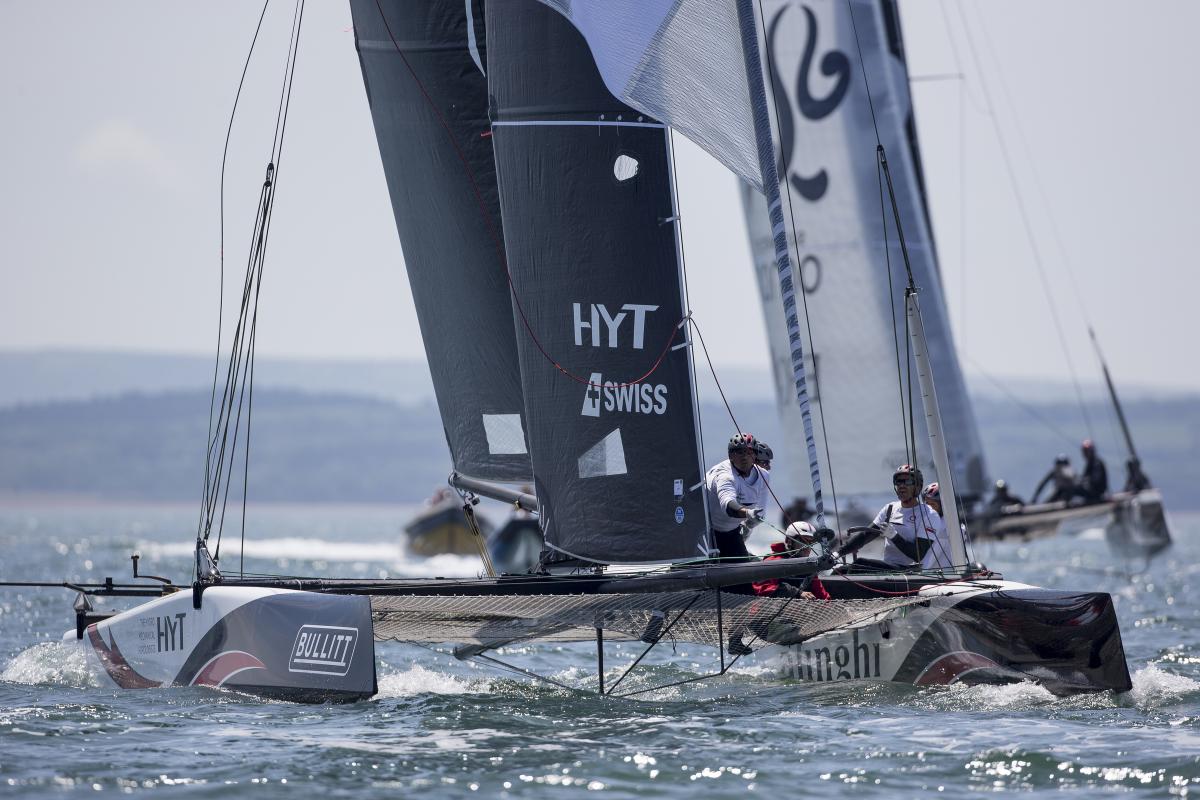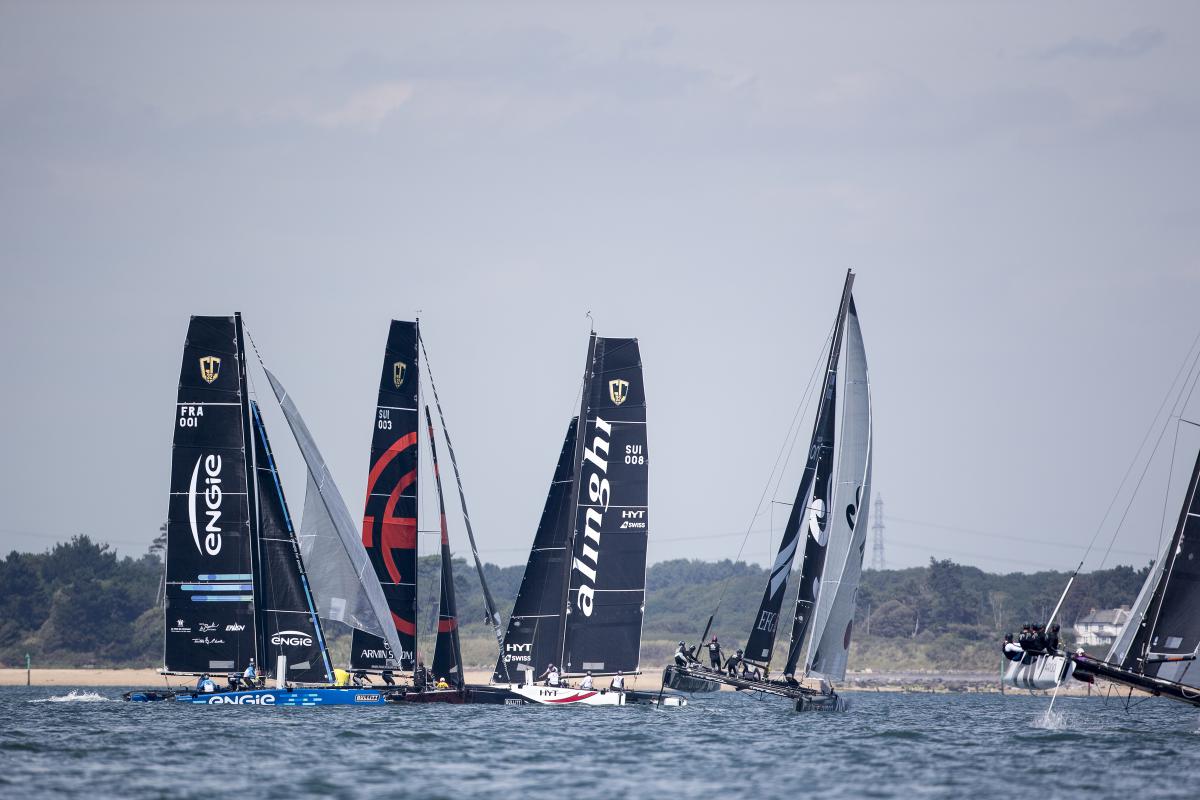 It was a tough day of sailing in the Solent on the GC32, with a lack of winds delaying the start of racing, though the blue skies above went some way to making up for it. The winds did pick up, but remained light. At the end, Alinghi lie in fourth position, just two points off Team Engie ahead of tomorrow's final round of racing. Leading the field are the Sultanate of Oman, who had the best of the day, winning two of the day's races and second in the rest. In second place on the leaderboard is Armin Strom.
Alinghi's starts were – apart from one of the runs – consistently excellent, nailing the timing, speed, deployment, acceleration… A combination of hitting bad air and rivals getting up on the foils first, meant that those starts were not converted into wins. The team is learning more and more about the boat and tomorrow we go again!
The leaderboard after Day 2 is:
Sultanate of Oman (27 points)
Armin Strom Sailing Team (28 points)
Team ENGIE (34 points)
Alinghi (36 points)
Team Argo (55 points)
Highlights of Day 2
Racing tomorrow starts a bit later around 13:00PM BST, due to the Round the Island Press conference.
Pictures credit: Sander van der Borch/Bullitt GC32 Racing Tour